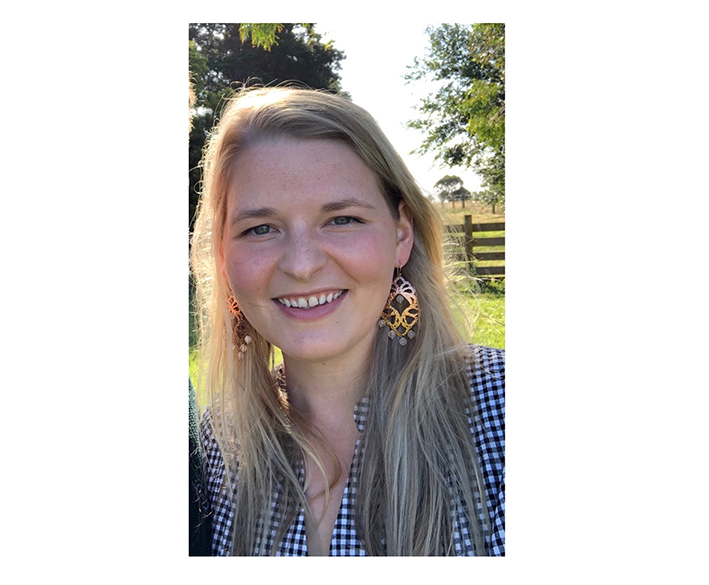 Alyshia McInnes is a Multidisciplinary Visual Artist, Designer & Illustrator living and working in the Grampians region of Western Victoria on Djab wurrung country. Her practice includes drawing, painting, collage & ceramics and she has a passion for connecting with nature, and nurturing creativity.

Following school and university Alyshia spent the beginnings of her working life as a graphic designer in Melbourne before returning to her regional roots to pursue a her creative passions closer to her partner and family in the place she considers 'home'; where Studio Marlo was born. Alyshia's work is influenced greatly by her life on the farm with her husband and her two dogs, her deep love of her local landscape and her connection to the natural world. Alyshia is an aspiring green thumb and aims to share her love of plants, flowers, gardens and green spaces through her work. She also enjoys inventing wild and whimsical nature inspired characters with playful personalities to spark imagination, joy and curiousity across all age groups.
Alyshia holds a Bachelor of Creative Arts (Majoring in Design) and a Masters of Art Therapy. She was a finalist in the Southwest Women's International Art Prize in 2016 & 2019.
© 2020 Alyshia McInnes