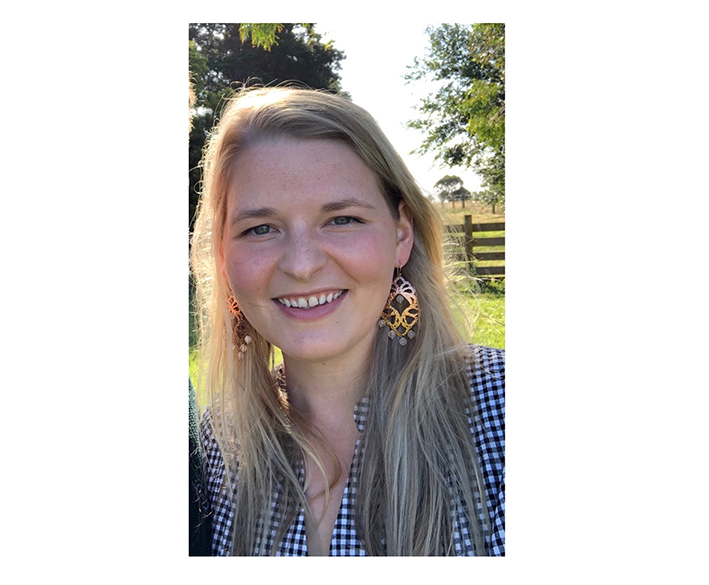 Alyshia McInnes is a Multidisciplinary Visual Artist & Illustrator living and working in the Grampians region of Western Victoria on Djab Wurrung country. Her practice currently centres on drawing, painting, collage & ceramics.

Following school and university Alyshia spent the beginnings of her working life as a graphic designer & creative assistant in Melbourne before making the decision to return to her regional roots and pursue a creative life closer to family in the place she considers 'home'. She finds great inspiration in her life on the farm with her husband and two dogs and loves inventing wild and whimsical characters with personalities and stories to spark imagination and curiosity in young, old and in between. Her work is also influenced greatly by her deep love of her local landscape & her personal connection to the natural world. She is an aspiring green thumb and her love of plants, flowers and gardening (shared with generations of women in her family before her) is also woven through her work.

Her most recent studies in Art Therapy enhanced her learning about using her creative practice to quietly contemplate and be mindful of her thoughts, feelings and environment; something that has enhanced her own wellbeing and that she aims to share with others. Her love for nature and the joyful practice of noticing the smallest of details... particularly in a garden or green space are also things she aims to share through her work.

Alyshia has a Bachelor of Creative Arts and a Masters of Art Therapy.
She was a finalist in the Southwest Women's International Art Prize in 2016 & 2019.
© 2020 Alyshia McInnes